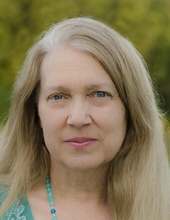 Janet Marie Bezdek, age 61, of Abbott, died early Thursday morning, May 20, 2021 at her residence in Abbott.
A rosary will be recited 6:00 p.m. Tuesday at Immaculate Heart of Mary Catholic Church in Abbott, followed by visitation until 8:00 p.m. Mass of Christian Burial will be celebrated 2:00 p.m. Wednesday, May 26, 2021 at St. Louis Catholic Church in Waco, with Rev. Augustine Ariwaodo as celebrant. Graveside services will be held 4:00 p.m. Wednesday at Fatima Cemetery near Abbott.
Jan was born October 12, 1959 in Waco, the daughter of Jimmie and Ella (Stone) Bajer. She was a 1978 graduate of Reicher Catholic High School in Waco. On March 31, 1979 she was united in marriage to Michael Bezdek in Waco. Jan was a faithful member of the Immaculate Heart of Mary Catholic Church in Abbott where she served as Sacristan for over 20 years. She was also a member of KJZT Society #104 where she served as a Junior Director for many years; Abbott 4-H, where she served as an aide and assistant; a founding member of the St. Mary's Rosary Making Circle in Waco; the Henry Down's Chapter of the Daughters of the American Revolution, the Mary West Chapter of the United Daughter's of the Confederacy, and a strong supporter of Pro Life Waco. She was a small business owner for many years. Jan enjoyed making rosaries, crafting, sewing, traveling and attending all church activities. She especially loved spending time with her family, especially her sons.
Jan is preceded in death by her parents; a brother, Jimmy Bajer Jr.; and a step-sister, Jo Beth Peterson.
Survivors include her beloved husband of 42 years, Michael Bezdek of Abbott; her sons, Jeff Bezdek and wife Laura of Edmond, OK, and James Bezdek of Abbott; her grandchildren, Noah and Kai Bezdek; a sister, Judith Kaska and husband Buddy; her step mother, Jo Anna Bajer; sisters-in-law, Linda Rosen and husband Jay and Barbara Bezdek; step-sisters, Debra Lynn Motley and husband Bill and Mary Ann Deuvall and husband Cliff; and many nieces, nephews, other relatives and friends.
Active pallbearers are Larry Nesrsta, David Mays, Marty Escalona, Kevin Bezdek, Chris Ziegler, Dennis Pustejovsky, John Mebane, Zach Rosen, Andre Lujan, Jonathan Mebane, Danny Campbell, and Gene Petros. Honorary pallbearers are George Andrie Jr., Larry Bezdek, past and present members of the DAR Henry Downs Chapter and the KJZT Society #104 Junior Division.
In lieu of flowers, memorials may be made to KJZT Society #104 in Abbott, Pro Life Waco, Texas Through Time Museum in Hillsboro or for Masses said for the repose of her soul.
Channels
Bezdek Memories

janetarchive

Private Bezdek Memories

janetarchive